Welcome to the SDG Solution Space
The SDG Solution Space is an open, creative space, created by the University of Geneva and the Geneva-Tsinghua Initiative. Students, researchers, humanitarian workers and UN experts gather together at the space to bring concrete solutions to sustainable development challenges. The work of the Solution Space is based on the 17 Sustainable Development Goals (SDGs), established by the United Nations in 2015.
These new facilities of 300m2 opened its doors in 2017 on the occasion of the third Open Geneva Hackathon, which innovates in the heart of the city. The Solution Space is located at Campus Biotech Innovation Park in Secheron, in the center of international Geneva.
The users of the Space benefit from the digital technology (such as 3D printers and laser cutter machines) offered by the FabLab, to help them develop prototypes, validate projects and to overall test the feasibility of innovative ideas.
Sign up to our newsletter to be kept up-to-date with our events!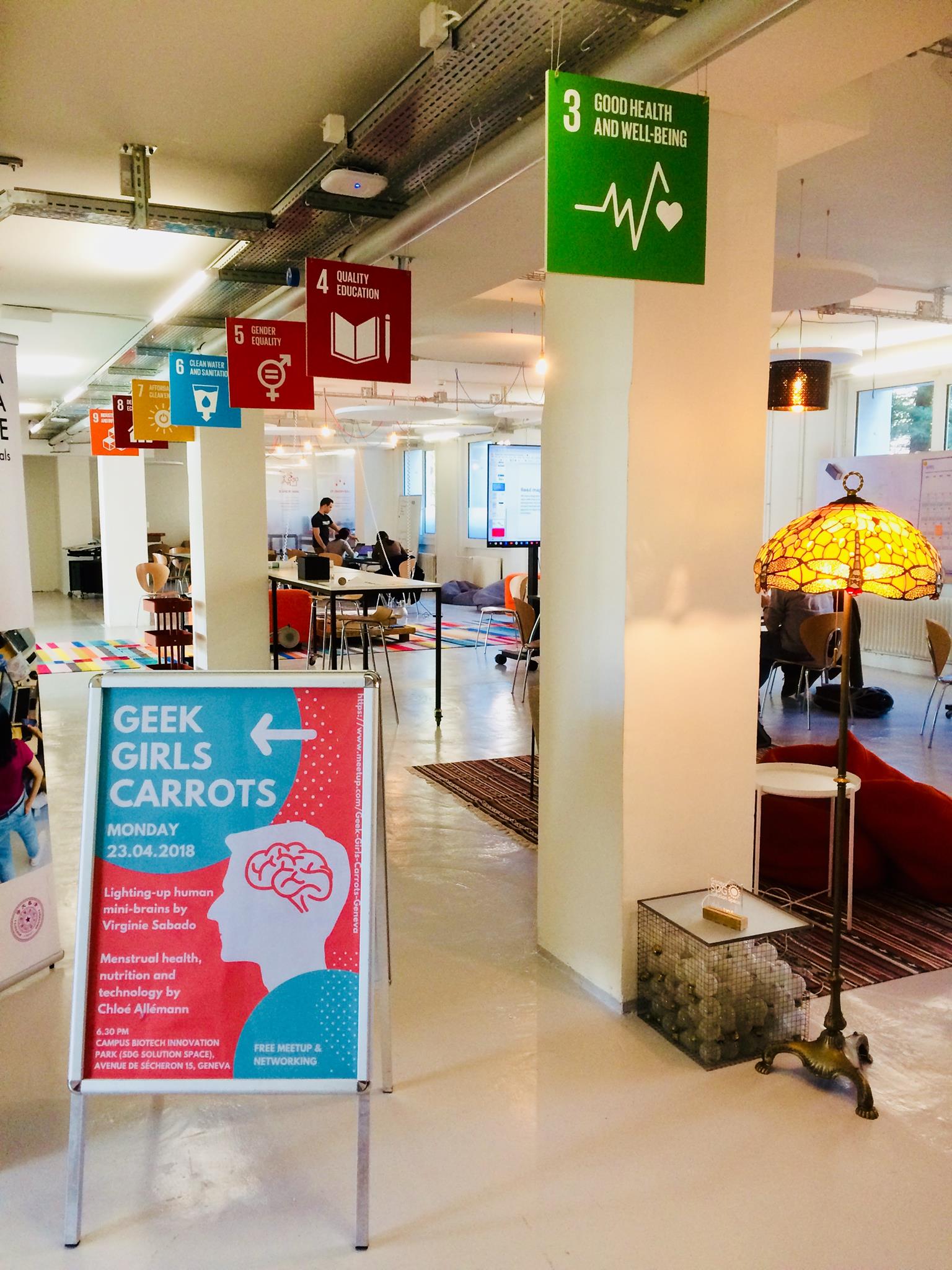 SDG Solution Space Ecosystem