International Advisory Board (March 2023)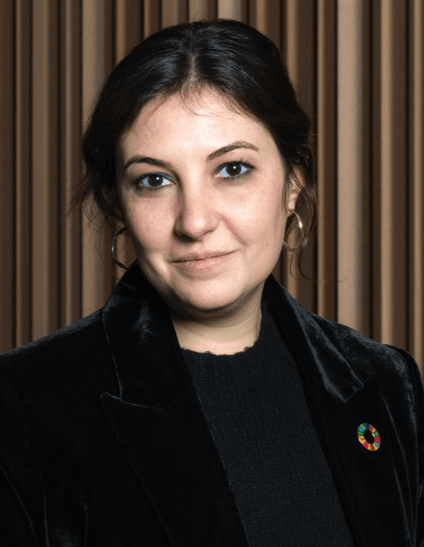 Özge Aydoğan
Director of the SDG Lab, UN Office at Geneva (UNOG)
Short biography
Özge Aydoğan was appointed as Director of the SDG Lab in November 2022. She comes with more than 13 years of experience as an international development professional, working across the humanitarian-development spectrum in and with the UN system, international financial institutions, multilateral development banks, the Swiss Government, and research institutions.
Her work has focused on forward-looking social and economic development programming, innovative partnerships, strategy advisory and global policy, anticipatory analysis and research, and strategic foresight.
Before joining the SDG Lab, Özge was an Advisor and Programme Manager (Multilateral Affairs, UN & Multilateral Development Banks Section) at the Swiss Agency for Development and Cooperation within the Swiss Ministry of Foreign Affairs.
Nationality: Swiss, Turkish
Education: MA, International Affairs and Governance | University of St. Gallen | MA, International Affairs – specialization: Environment, Sustainable Development, and Risk Management | Sciences Po | BA, International Affairs | University of St. Gallen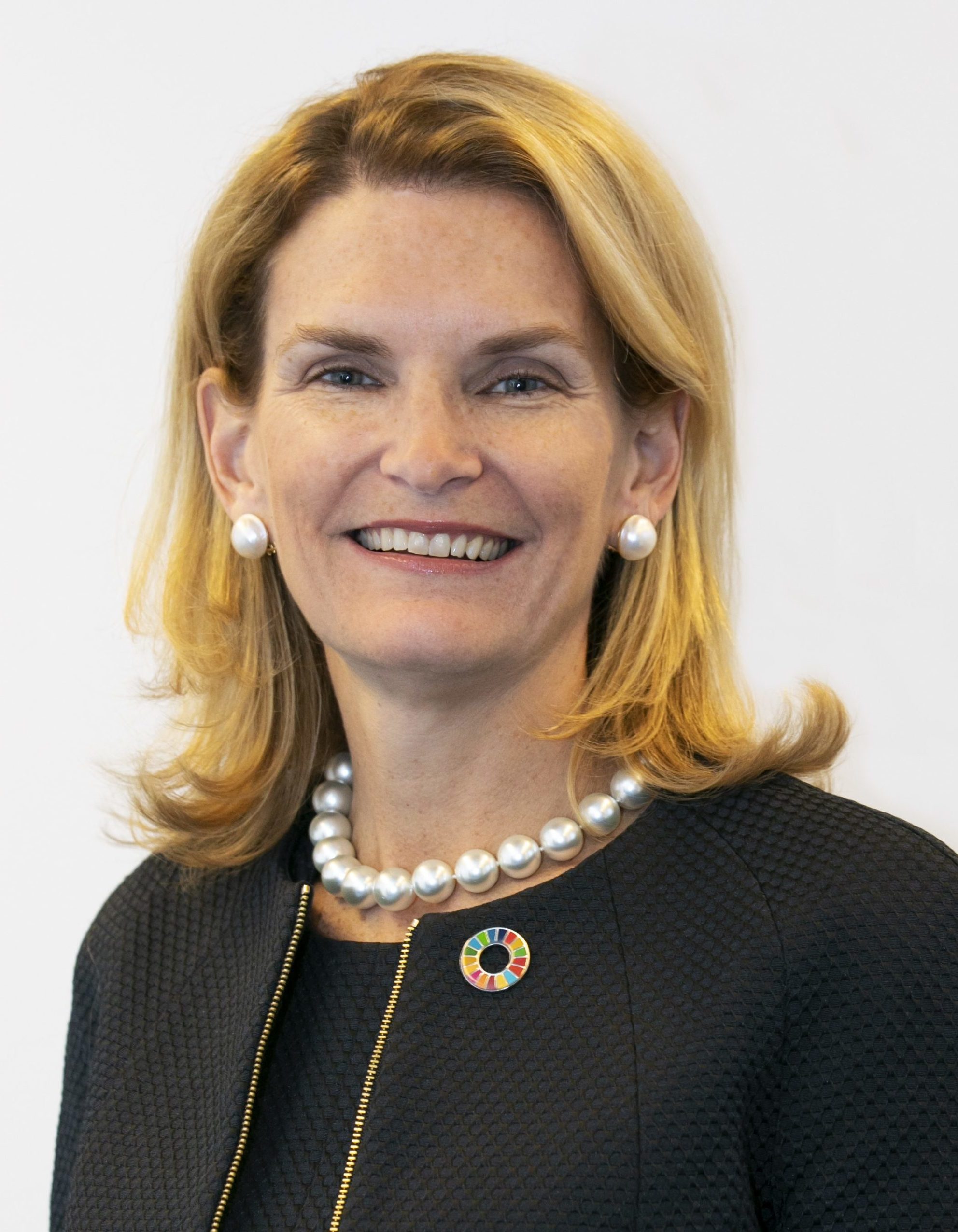 Doreen Bogdan-Martin
Secretary-General of the International Telecommunication Union (ITU)
Short biography
Doreen Bogdan-Martin was elected Director of the ITU Telecommunication Development Bureau on the 1st of November 2018.  She took office on the 1st of January 2019.
She is a strategic leader with 30 years of high-level experience in international and inter-governmental relations. ​She has a long history of success in policy and strategy development, analysis and execution.
From 2008-2018, Ms B​ogdan-Martin led the Strategic Planning & Membership Department of ITU.
Ms Bogdan-Martin was responsible for the organization's strategic planning processes, while also overseeing the organization's Membership, Corporate Communications and External Affairs teams, the work of the United Nations Broadband Commission for Sustainable Development. She also served as Coordinator of United Nations affairs for the organization, putting ITU at the center of digital aspects of sustainable development.
Ms Bogdan-Martin has advised governments from around the world on policy and regulatory reform measures. She has organized impact-driven global conferences with thousands of participants from 150+ countries, brokered international consensus on many critical issues, and is a regular presenter at high-level international forums and summits. As part of this important work, she was one of the principal architects of the annual Global Symposium for Regulators, directed ITU's first global youth summit #BYND2015, and is currently driving ITU latest high-profile initiative – EQUALS, the Global Partnership for Gender Equality in the Digital Age.
Ms Bogdan-Martin previously headed the Regulatory and Market Environment Division of the Telecommunication Development Bureau and was responsible for the programmes on Regulatory Reform and Economics and Finance.
Prior to joining ITU, she was a Telecommunications Policy Specialist in the National Telecommunication and Information Administration (NTIA), US Department of Commerce.
With a Master's degree in International Communications Policy from the American University in Washington, DC, Ms Bogdan-Martin completed post-graduate certification in Strategies for Leadership at the Institute for Management Development in Lausanne, Switzerland.  She is also certified in Accountability and Ethics by the United Nations Leaders Programme.
Additionally, Ms Bogdan-Martin is an affiliate of the Harvard University Berkman-Klein Center for Internet and Society, currently serves as the Co-Chair of the United Nations Strategic Planning Group, Chair of the Academic Council for the Swiss Network for International Studies, and is a member of the Board of Governors of the UN Staff College.  She is also an amateur radio operator.
Ms Bogdan-Martin is married with four children.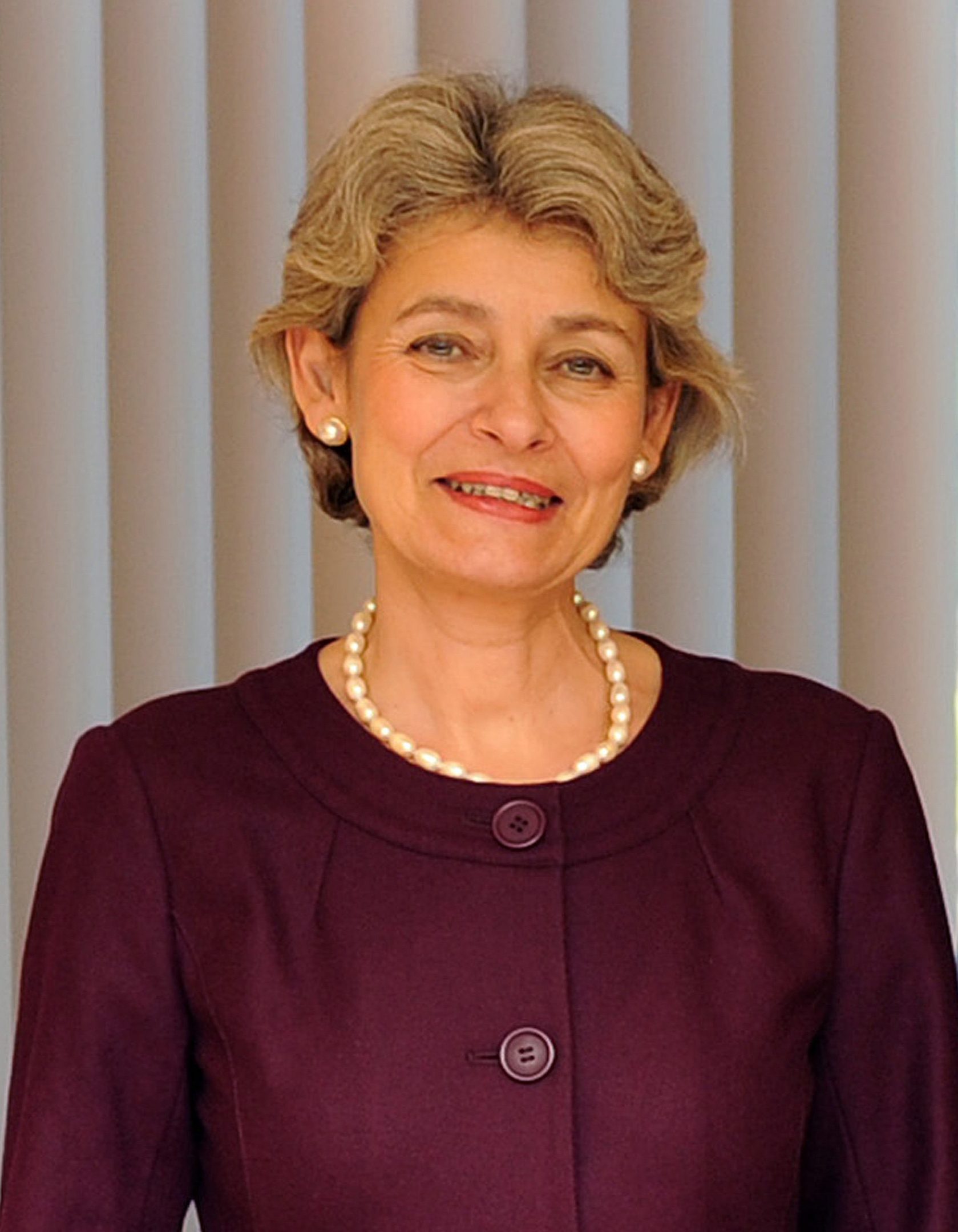 Irina Bokova (Chair)
Director-General of UNESCO (2009-17)
Short biography
Irina Bokova, born on 12 July 1952 in Sofia (Bulgaria) has been the Director-General of UNESCO since 15 November 2009, and reelected for a second term in 2013. She is the first woman to lead the Organization.
Having graduated from Moscow State Institute of International Relations, and studied at the University of Maryland (Washington) and the John F. Kennedy School of Government (Harvard University), Irina Bokova joined the United Nations Department at the Ministry of Foreign Affairs of Bulgaria in 1977. Appointed in charge of political and legal affairs at the Permanent Mission of Bulgaria to the United Nations in New York, she was also a member of the Bulgarian Delegation at the United Nations conferences on the equality of women in Copenhagen (1980), Nairobi (1985) and Beijing (1995). As Member of Parliament (1990-1991 and 2001-2005), she participated in the drafting of Bulgaria's new Constitution, which contributed significantly to the country's accession to the European Union.
Irina Bokova was Minister for Foreign Affairs a.i., Coordinator of Bulgaria-European Union relations and Ambassador of Bulgaria to France, Monaco and UNESCO and Personal Representative of the President of the Republic of Bulgaria to the "Organisation Internationale de la Francophonie" (OIF).  As Secretary of the Council of Ministers for European integration and as Foreign Minister a.i., Irina Bokova has always advocated for European integration. Active member of many international experts networks, active in civil society and especially President and founding member of the European Policy Forum, she has worked to overcome European divisions and to foster the values of dialogue, diversity, human dignity and human rights.
As Director-General of UNESCO, Irina Bokova is actively engaged in international efforts to advance quality education for all, gender equality, cultural dialogue and scientific cooperation for sustainable development and is leading UNESCO as a global advocate for safety of journalists and freedom of expression.
Irina Bokova is Executive Secretary of the Steering Committee of the UN Secretary-General's Global Education First Initiative (GEFI), co-Vice-Chair of the Broadband Commission and chair of the UN High Level Committee on Management.
Irina Bokova has received state distinctions from countries across the world and is Doctor honoris causa of leading universities.
In addition to her mother tongue, she speaks English, French, Spanish and Russian.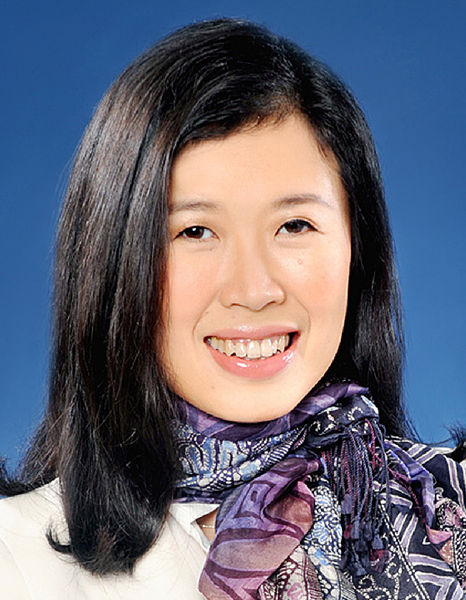 Cherie Nursalim
Vice Chairman of GITI Group
Vice Chairman of the International Chamber of Commerce
Co-Chairman of Tsinghua University Southeast Asia Center and UN SDSN SEA
Short biography
Ms Cherie Nursalim is Vice Chairman of Giti Group, a diversified group with real estate development, manufacturing and consumer lifestyle presence partnering with world-renowned brands throughout the Asia Pacific region.
Cherie is Vice Chair of the International Chamber of Commerce, Co-Chairman of Tsinghua University Southeast Asia Center and UN SDSN SEA, and an executive board member of ICC Academy, Publicis Groupe. She also sits on the International Advisory Board of Columbia University, and Asia Executive Board of MIT Sloan School of Management, Teach for All, University of Indonesia Climate Change Center and Singapore Science Center boards. She serves as founding trustee for United in Diversity Foundation, China Disabled Persons Foundation, Institute for Philanthropy Tsinghua University, THK Forum for Sustainable Development, Business Sustainable Development Commission Blended Finance taskforce and is founding member of the Global Philanthropic Circle and Asia Philanthropic Circle. She is a recipient of the Baiyulan Award from Shanghai government, and Development Award from Singapore government. She initiated initiatives for HIV AIDS awareness in Indonesia for GT organization which won awards from UNAIDS, International Labor Organization and the Indonesian government.
Cherie earlier worked as a research associate at the Harvard Business School and is a Harvard Kennedy School WEF Young Global Leader alumnus and a founding partner for the WEF Family Business Community. She published a book on an American architect that won best design book award from German bookfair and was among co-authors to the book 'Indonesia Matters' published by the World Economic Forum. She received her Bachelor in Engineering Science and Economics from Oxford University, and her Master in Business Administration from Columbia Business School.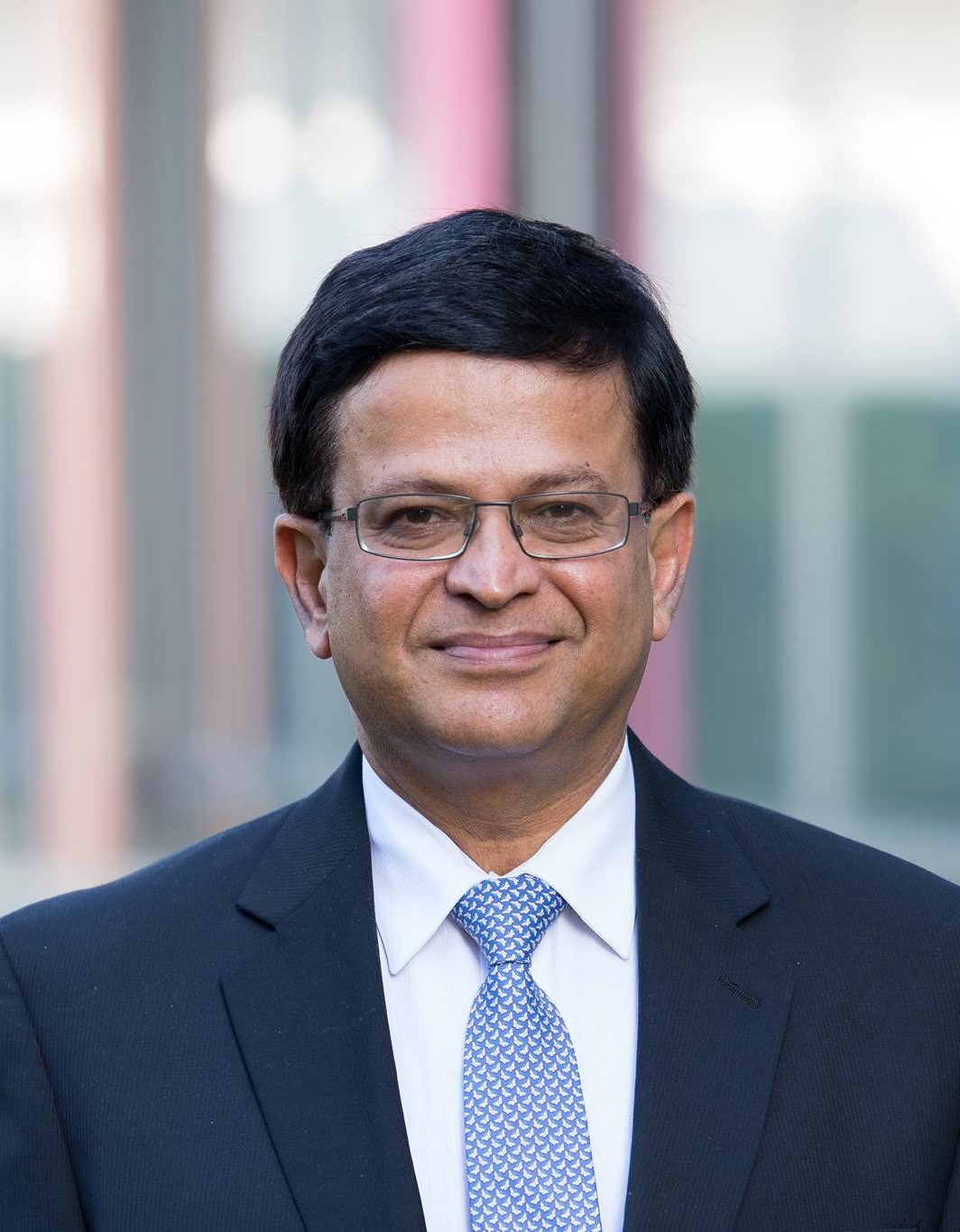 Nikhil Seth
United Nations Assistant Secretary-General
Executive Director of the United Nations Institute for Training and Research (UNITAR)
Short biography
On 8 June 2015, Mr. Nikhil Seth was appointed by the United Nations Secretary-General Ban Ki-moon as UN Assistant Secretary-General, Executive Director of the United Nations Institute for Training and Research.
Before assuming the post of the UNITAR Executive Director, Nikhil Seth was the Director of the Division for Sustainable Development, Department of Economic and Social Affairs (DESA) at the United Nations Secretariat in New York. In this role he served as head of the Rio+20 secretariat and of the secretariat for the Third International Conference on Small Island Developing States, spearheading the preparations for these conferences in Rio, Brazil, and Apia, Samoa. He was also closely engaged in coordinating and advancing their follow-up.
Mr. Seth's Division was also responsible for supporting the intergovernmental negotiations for the post-2015 development agenda, which was adopted at the United Nations Sustainable Development Summit 2015 in September 2015.
During his career with the United Nations since 1993, Mr. Seth has served as Special Assistant and Chief of Office to the Under-Secretary-General for Economic and Social Affairs (Sept 1993 – Jun 2001), Chief of the Policy Coordination Branch in the Division for ECOSOC Support and Coordination (Jun 2001 – Jan 2003), as Secretary of the Economic and Social Council (ECOSOC) and the Second Committee of the General Assembly (Feb 2003 – Aug 2006), and as Director of the DESA Office for ECOSOC Support and Coordination (Aug 2006 – Aug 2011), where he guided the ECOSOC's work in implementing several new key mandates, including its Annual Ministerial Review and Development Cooperation Forum.
Before joining the UN Secretariat, he was a delegate to the UN in the Permanent Mission of India to the United Nations (Sep 1990 – Sep 1993) and involved with various UN conferences and summits including the Rio Summit on Environment and Development and the climate change related process.   After joining the UN, he has been involved in the organization of the Copenhagen Summit on Social Development, the Monterrey Conference on Financing for Development, the Mauritius Conference on Small Island Developing States, the Millennium Summit, World Summit on Sustainable Development and the UN World Summit, beside the Rio+20 Conference.
He joined the Indian diplomatic service in 1980 and his diplomatic assignments included Geneva, Democratic Republic of Congo, Central African Republic, Gabon and Equatorial Guinea.
Before joining the Indian diplomatic service, he worked as a Lecturer in Economics in St. Stephen College, Delhi University for 2 years (Aug 1977 – Sep 1979).
Mr. Nikhil Seth holds a Masters degree in Economics from Delhi University.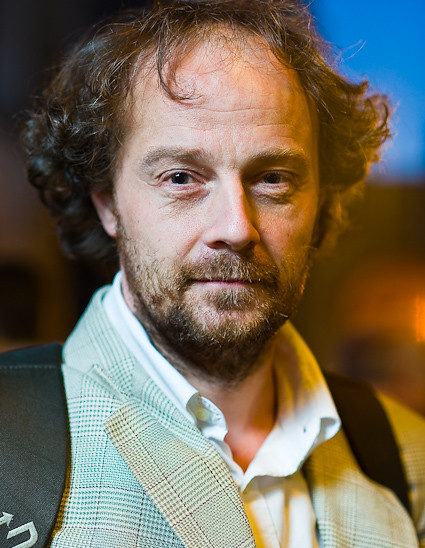 François Taddei
Director of the Center for Research and Interdisciplinarity (CRI), Paris
Short biography
After a generalist scientific education, with majors in physics and biology at Ecole Polytechnique, François Taddei became a tenured higher civil servant at the French Ministry of Agriculture, before earning a PhD in genetics, studying the evolution of the rate of evolution with Miroslav Radman, before a postdoctoral training with John Maynard-Smith.Since 2000 he heads the Evolutionary Systems Biology team at a unit of the French National Institute of Health & Medical Research (INSERM) in Paris-Descartes University's Medical School. His work has produced many publications in general-interest scientific journals, and has been recognized by several international and national awards (European Young Investigator award, Human Frontier Science Program award, INSERM Award for Fundamental Research, Liliane Bettencourt Life Science Award). François Taddei participates in various working groups on the future of research and education (France 2025, OECD, EU, etc.). Over the last 10 years, he has created and managed the CRI (Center for Research and Interdisciplinarity) in Paris. CRI's main role is to promote new pedagogies to help creative students take initiatives and develop their research projects, with the help of mentors, research institutions, private companies, and foundations, such as the Bettencourt Foundation, which has supported many student-created activities.These activities range from the first French synthetic biology team (for the MIT-sponsored iGEM competition) to the Paris-Montagne science festival and the Science Académie, an outreach program that allows high schools students from deprived neighbourhoods to discover the creativity of science. The CRI offers three programs integrated in the Liliane Bettencourt curriculum: a new undergrad program, a Master's degree (Innovative Approaches to Research and Education, IARE), and a doctoral school (Frontiers of Life, FdV). CRI's dedicated facilities host visiting professors, a wide choice of courses and several student discussion clubs.In 2013, François Taddei has taken the lead of the new Institute for Learning Through Research that has been selected in March 2012 by the International Scientific Committee of the National Innovative Training Program (IDEFI) of the French Ministry of Research.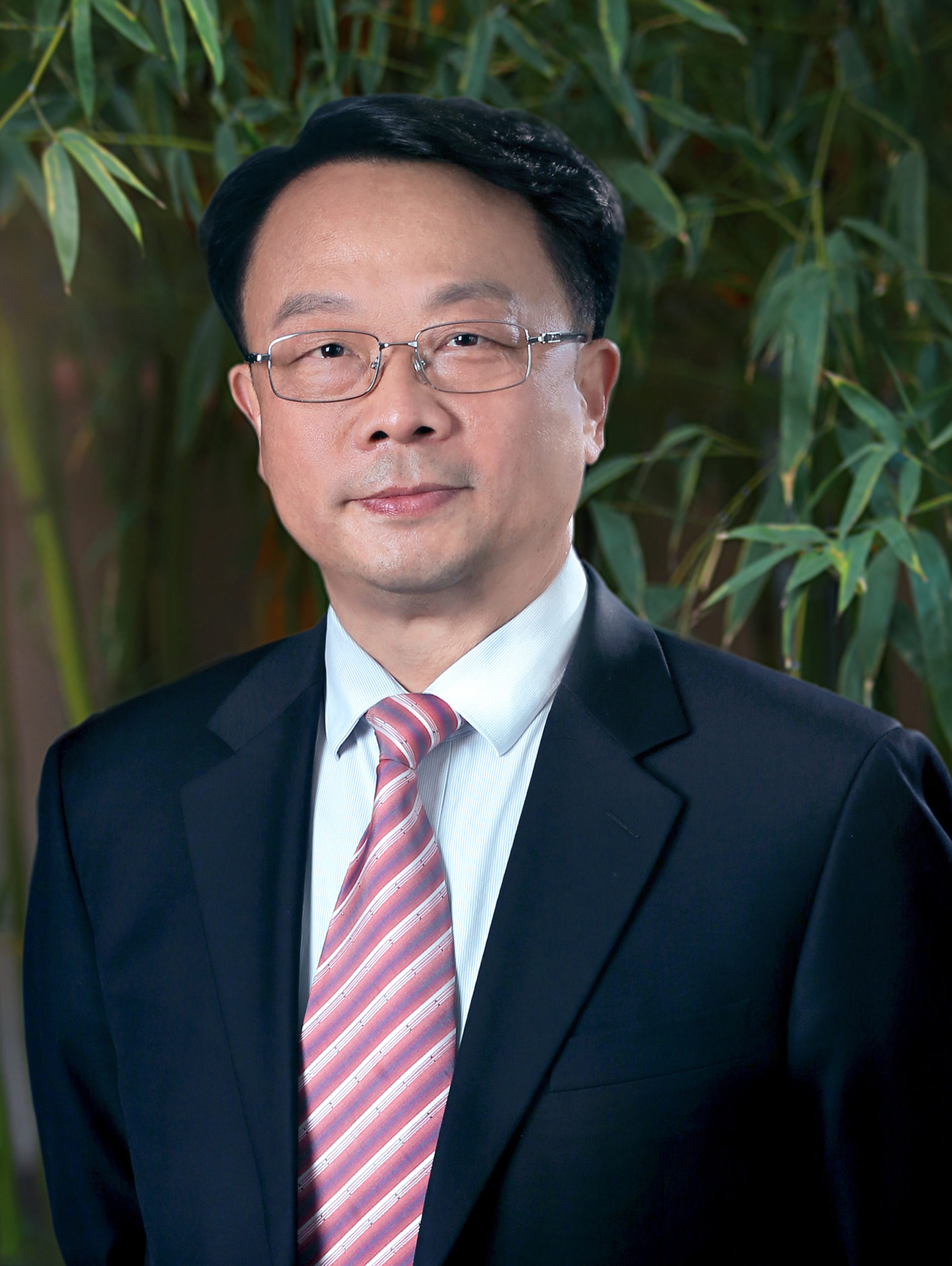 Short biography
Wang Xiqin previously served as Deputy Secretary of the Party Committee, Deputy Director, and Director of the Department of Electronic Engineering, Deputy Dean of the School of Information Science and Technology, Director of the Office of Human Resources, Director of the Office of Talent Recruitment and Development, Assistant to the President, Member of the Standing Committee of the Party Committee and Vice President of Tsinghua University. He became a Member of the Standing Committee of the Party Committee and Executive Vice President of the University in October 2018, and was appointed as Deputy Secretary of the Party Committee and President of the University in February 2022. His research interest covers signal and information processing. Wang Xiqin presides over the overall administration of the university and also takes charge of alumni work.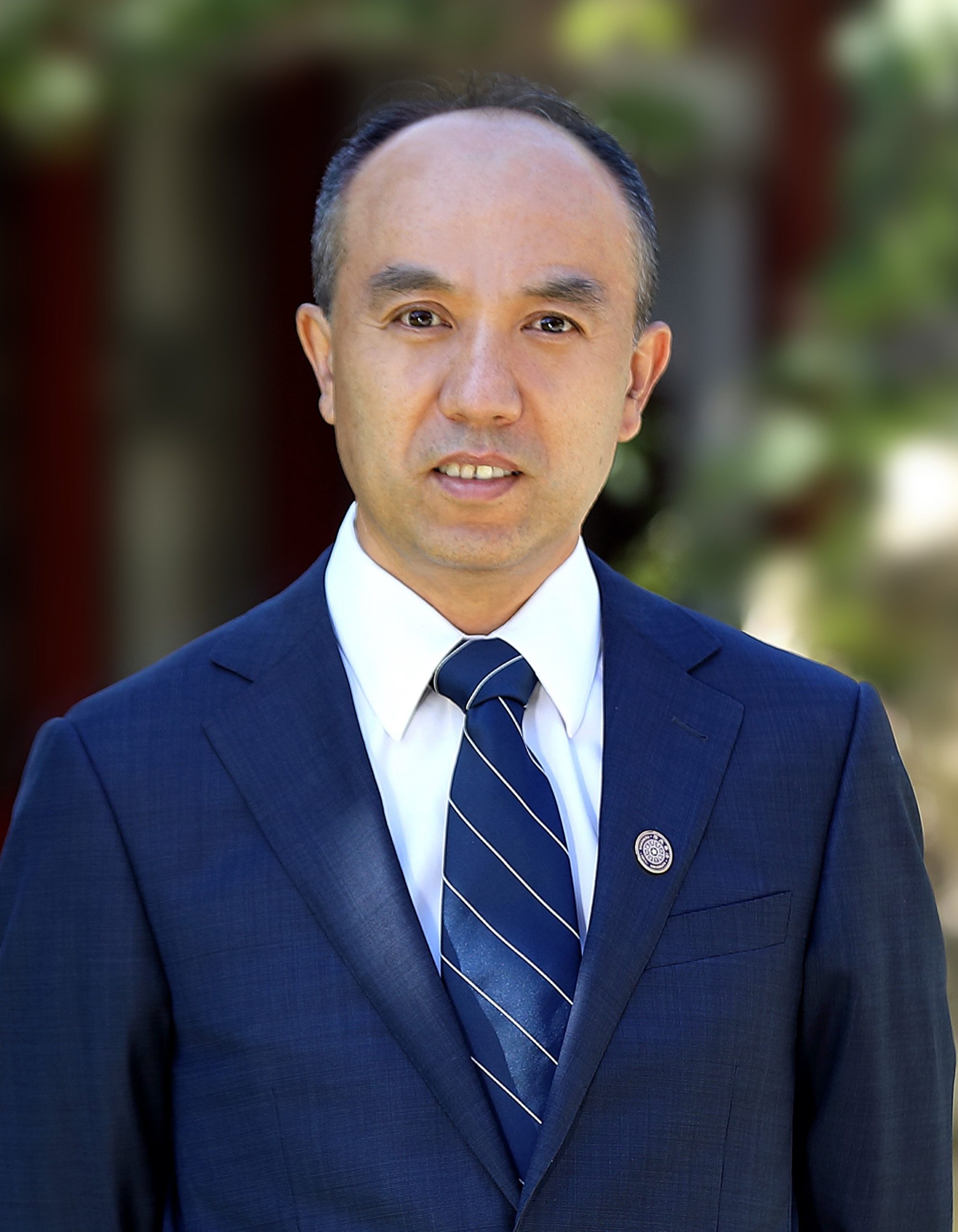 Wang Hongwei
Vice President
Short biography
Professor Wang is currently Vice President of Tsinghua University and professor of School of Life Sciences.
Professor Wang received his B.S. and Ph.D. degree from Tsinghua University in 1996 and 2001, respectively. Subsequently, he worked as a Postdoctoral Fellow, advancing to Research Scientist in 2006 at Lawrence Berkeley National Laboratory. He joined Yale University as a Tenure-Track Assistant Professor of Molecular Biophysics and Biochemistry in 2009 and returned to his alma mater as a Professor of Life Sciences in December, 2010.
Professor Wang is mainly engaged in the development and application of cryo-electron microscopy (cryo-EM) methodologies, and is devoted to elucidating the architecture and mechanism of macromolecular complexes and assemblies with cryo-electron microscopy.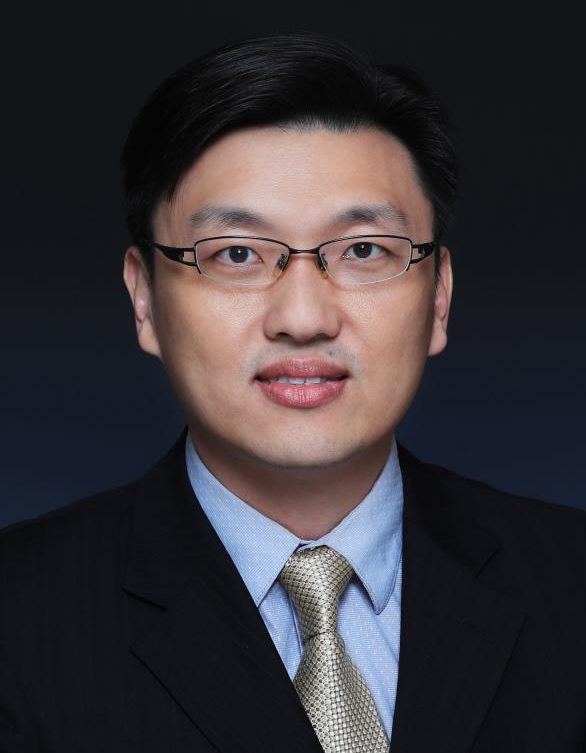 Zhu Xufeng
Dean, School of Public Policy and Management
Short biography
ZHU Xufeng is currently Professor and Associate Dean at the School of Public Policy and Management (SPPM) and Executive Director of the Institute for Sustainable Development Goals, Tsinghua University (TUSDG), Deputy Director of the Science & Technology Development and Governance Center, Tsinghua University (TUSTDG), and Director of the Think Tank Research Center of the SPPM.
His research interests include the policy process, think tank and expert involvement, Science & Technology policy, environment and climate policy, and public governance in transitional China. He is the author of The Politics of Expertise in China (2019), The Rise of Think Tanks in China (2013), Reform and Opening-up and Contemporary Think Tanks in China (Chinese, 2018), Expert Involvement in Policy Changes (Chinese, 2012), and China's Think Tanks: Their Influences in the Policy Process (Chinese, 2009), and has published over thirty English articles in Journal of Public Administration Research and Theory, Governance, Public Administration, Policy Studies Journal, The China Quarterly, Policy Sciences, Public Management Review, Environmental and Planning C, Administration & Society, Journal of Contemporary China, Journal of Comparative Policy Analysis, Asian Survey, Energy Policy, and other international journals and dozens of articles in Chinese journals such as Social Sciences in China, Sociological Studies, and Management World, which are highly prestigious academic journals in respective field in China.
Wang Hui
Associate Dean, Office of International Affairs
Short biography
As the Associate Dean of Global Partnerships at the Office of International Affairs of Tsinghua University, Mr. WANG Hui manages global initiatives and directs strategic priorities of the University under the leadership of the Dean for International Affairs and Vice President for International Affairs, working collaboratively with the university's global partners and with schools, departments and centers across the university to further their global efforts.
Mr. Wang was previously Director of Administration at the Office of International Affairs of Tsinghua University, overseeing the operational affairs for the entire office, as well as various university leaders and departmental coordinators on international cooperation. Prior to this, he was Deputy Director of the university's International Students and Scholars Center, responsible for the management and coordination of international student affairs, emergency response, and the design and implementation of summer school and short-term programs.
Mr. Wang graduated with a B.A. from Tsinghua University, and MBA in Finance from the Chinese University of Hong Kong.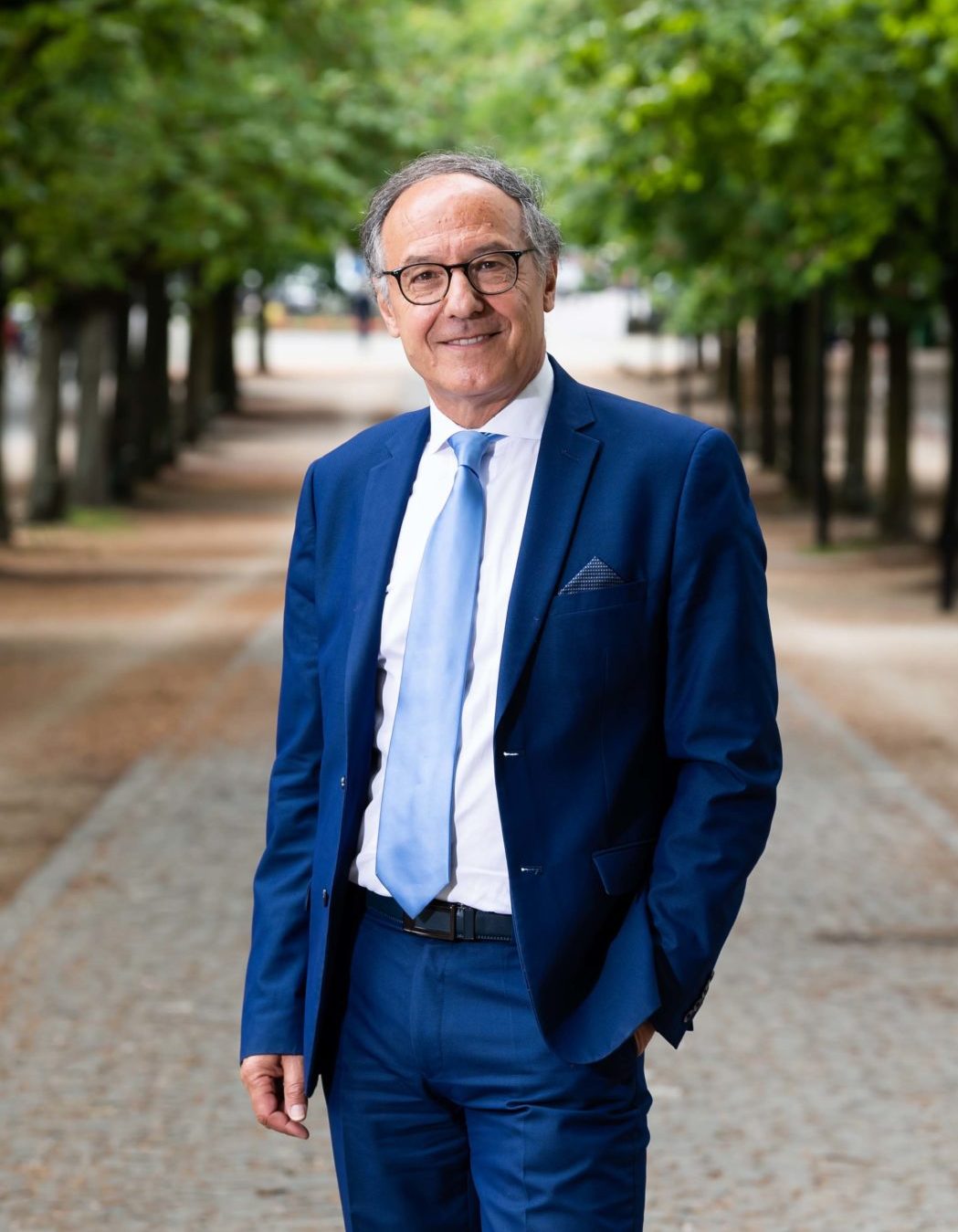 Short biography
Yves Flückiger was born on 2 December 1955 and holds a degree in Economics and Sociology as well as a doctorate in Political Economy from the University of Geneva. He has served as a research fellow at Harvard and Oxford, has been a visiting professor at the universities in Fribourg and Lausanne, and a senior lecturer at Australia's Deakin University. He joined the Faculty at the University of Geneva in 1992, directing the University Employment Observatory and the Leading House center of excellence in Education Economics. He has authored numerous books as well as more than 120 articles in international peer-reviewed journals.
His teaching at the University of Geneva focused on labor economics, industrial organization, and public finances. He has directed numerous projects supported by the Swiss National Science Foundation on the themes of migrations, wage discrimination, sexual segregation, new forms of employment, and child poverty. As head of the University Employment Observatory at the University of Geneva he coordinated a wide variety of research projects financed by public and private institutions. He was a member of the Competition Commission from 1996 to 2007, serving as Vice-President from 2003-2007, and was a scientific advisor to the Swiss national fund for scientific research from 1998-2008. From July 2007 to July 2015 he was Vice-Rector of the University of Geneva, responsible for finances, international relations, strategic planning, and the objectives agreement with the Council of State. Since 15 July 2015 he has been the Rector of the University of Geneva.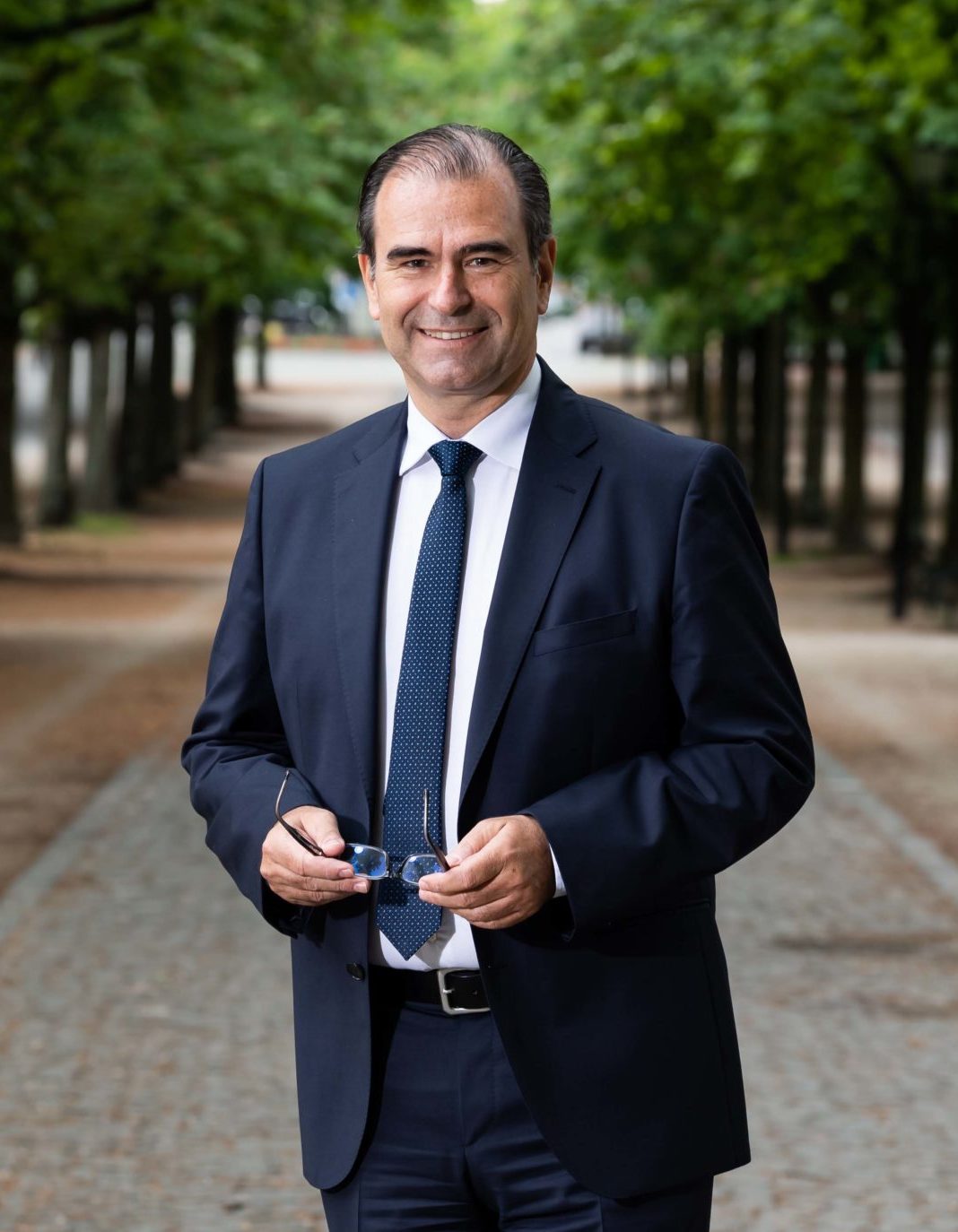 Stéphane Berthet
Vice Rector
Short biography
Stéphane Berthet earned a doctorate in Astrophysics and Astronomy at the University of Geneva in 1991, and for 11 years contributed to shaping Switzerland's research policies concerning space. Through SERI, the State Secretariat for Education, Research and Innovation, he was responsible for representing Switzerland at numerous international research institutions such as the European Space Agency (ESA), the European Southern Observatory (ESO), and Euratom. He returned to UNIGE in 2003 as Secretary General, a position he held through October 2018. Rector Yves Flückiger named him Vice-Rector as of 1 November 2018.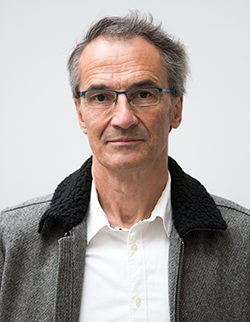 Bernard Debarbieux
Dean, School of Social Sciences (2014-2022)
Short biography
Bernard Debarbieux is a professor of political and cultural geography and urban and regional planning. He works both at the Department of geography and at the Institute for environmental sciences. His research works combine a theoretical approach of territoriality, collective identities and social space representation with the empirical analysis of space, city and environmental institutional practices. His main areas of research are mountain regions at a national, regional and global scale, borders and transboundary cooperation, and, more generally, regional environmental governance.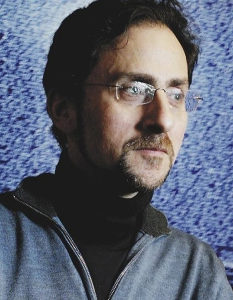 François Grey
Director, Geneva-Tsinghua Initiative
Short biography
I am a physicist with a background in nanotechnology, and a passion for citizen science. I also have broad experience in science management, teaching and communication, in the United States, China, Japan, Germany, Denmark and Switzerland. During the past decade, I have managed the development of a series of online citizen science projects in a wide range of research fields, starting with the launch of LHC@home in 2004 while I was a manager at CERN. In 2009, I established a partnership for citizen science between CERN, the UN Institute for Training and Research (UNITAR) and the University of Geneva, now called Citizen Cyberlab. As an invited professor at the Centre Universitaire d'Informatique (CUI) of the University of Geneva since 2014, I coordinate Citizen Cyberlab, managing the development of technologies for crowdsourced research, exploring the broader impact of citizen science for society, and promoting public participation in science through hands-on events. I also teach courses on Open Science and Citizen Science at the bachelor and master level. Since 2016 I am Director of the Geneva Tsinghua Initiative, a comprehensive education programme for the UN Sustainable Development Goals. From 2016-18 I was Director of Digital Strategy for the University of Geneva.