Disabilities Innovation Bootcamp
The Disabilities Innovation Bootcamp is a deep dive in the unique world of collective, compassionate and inclusive  innovation for the special needs of disabled persons. In collaboration with HackaHealth, the Disabilities Innovation Bootcamp will deliver education on :
Global challenges associated with special needs,

The added value of compassionate design and engineering, and how such an approach offers special growth potential

Methodologies for compassionate collective intelligence and open innovation

Identification and specification of key innovation challenges associated with compassionate innovation

"Hands-on" practice as part of the HackaHealth hackathon on 9-11th October (only on-site in Geneva). Please apply separately through this form
Registrations are closed.
A Unique Partnership
Program Partners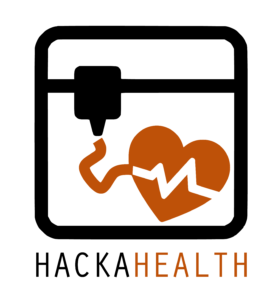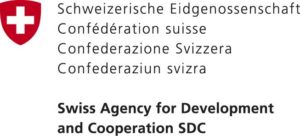 Acceleration Partners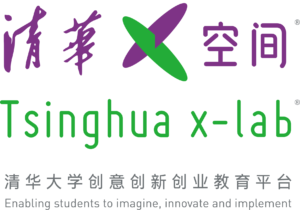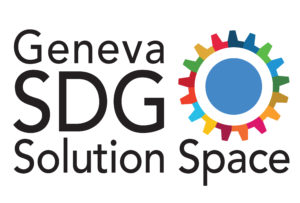 Academic Partners

Related SDGs and Targets

4.5 By 2030, eliminate gender disparities in education and ensure equal access to all levels of education and vocational training for the vulnerable, including persons with disabilities, indigenous peoples and children in vulnerable situations
8.5 By 2030, achieve full and productive employment and decent work for all women and men, including for young people and persons with disabilities, and equal pay for work of equal value
10.2 By 2030, empower and promote the social, economic and political inclusion of all, irrespective of age, sex, disability, race, ethnicity, origin, religion or economic or other status
11.2 By 2030, provide access to safe, affordable, accessible and sustainable transport systems for all, improving road safety, notably by expanding public transport, with special attention to the needs of those in vulnerable situations, women, children, persons with disabilities and older persons
11.7 By 2030, provide universal access to safe, inclusive and accessible, green and public spaces, in particular for women and children, older persons and persons with disabilities
Bootcamp Overview
Speakers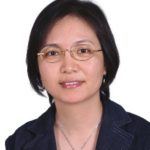 Pearl Donghui Mao is currently the Director of Tsinghua x-lab at the School of Economics and Management (SEM), Tsinghua University. The x-lab provides innovation and entrepreneurship-related services and resources for students, alumni, and teachers from all departments of Tsinghua, aiming to cultivate and improve the innovative and entrepreneurial quality and ability of the students and promote integration and cooperation among cross-disciplinary teams in various ways.
Prior to this position, she served the School as Executive Director of MBA Programs and Director of Tsinghua—MIT International MBA Program from 2006 to 2012, and Director of Career Development Center from 2003 to 2006.
Before joining Tsinghua SEM, Pearl had 10-years of professional experience in business development, operations management, and international investment with Continental Grain Company and Koch Industries Inc. both in China and the United States. Her latest position with corporate was Vice President of a China high-tech corporation focusing on IT education business and software products.
She received her International MBA degree from Thunderbird, School of Global Management in Phoenix, AZ, USA in 1997, and a BS in Biology in1987 from Wuhan University, China.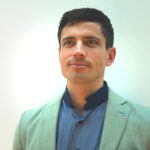 Dr. Renaud Vuignier is a public entrepreneur driven by a passion for innovation and impact. He currently works as Deputy Head of International Cooperation at the Embassy of Switzerland in China for the Swiss agency for Development and Cooperation (SDC). His previous experiences include working as a policy consultant at UNDP, as a senior analyst for Conexkt.world and as a scientific collaborator at the Swiss State Secretariat for Economic Affairs SECO. He obtained a PhD in public administration from the University of Lausanne, Switzerland, where his research focused on innovation policy and economic development.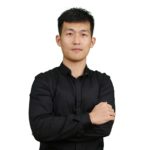 Bin Chen, CEO of Voice of Hand Information Technology Ltd (VoH)
Dr Bin Chen (CEO), graduated from Beijing University of Aeronautics and Astronautics in Electrical Engineering and Automation in 2003. In 2004, he went to the UK to pursue Postgraduate study, and obtained Masters' degree and Ph.D. degree in Swansea University. In 2008, Dr Bin Chen founded a technology start-up company AwenID in the UK, and successfully developed a tracking and management system that integrates biometrics, RFID and mobile internet technologies. In 2012, the company established a joint venture TrakCel with a leading pharmaceutical clinical trial service provider in the UK, and successfully developed the world's first supply chain management system specially designed for gene and cell therapies to provide full visible and controllable management solution. TrakCel was acquired by a US investment company in 2016 to develop the global market. In 2014, he successfully obtained a Master's degree in Business Administration (EMBA) from University of Cambridge, and became a senior lecturer in the School of management of Swansea University (resigned in February 2019).
In 2015, he joined VoH and devoted himself to serving the Deaf community in China, by seeing the desperate needs and great potentials.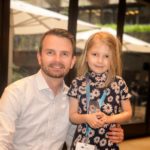 When Bodo's daughter Lorelei became paralyzed, the two worked together to build her a robotic exoskeleton arm brace – without any prior experience. Then they shared their work so others could build one too.
Stuck in the hospital, with doctors unable to provide reasonable solutions they set out to create their own. After researching options, they decided to try to build a robotic exoskeleton arm brace that would attempt to pick up signals from her damaged motor neurons and use those as a control signal for the exoskeleton. The hope was that through continually encouraging her to send signals to her paralyzed arm, as if it worked, would increase the chances her arm would heal. With no idea how to build it they reached out to communities of experts in various fields. In Germany and South Africa they found electronics experts, In Canada, they found mechanical experts, at Google, they found machine learning experts, in the end, hundreds offered their advice and together they developed a completely open solution. And now Lorelei can move!
Practical Information & Registration
Practical Information
Bootcamp : 5th – 7th October 2020 (online)
HackaHealth : 9th – 11th October 2020 (in Geneva)
Registration
Deadline : 2nd October (5 pm CET)
Certificate & Awards
Certificate
Upon completion of the bootcamp, participants to the Disabilities Innovation Bootcamp will receive a training certificate, jointly awarded by the:
Awards :
Awards and other opportunities will be granted to participants (respectively teams) who showed outstanding commitment and performance. Advantages may include:
Special money grants
Travel grants
Coaching and acceleration
One-on-one interactions with top UN / NGO executives.