The SDG Fab Lab
This is a workshop within the SDG Solution Space which offers the usage of various machines to help you create the perfect prototype or mock-up for your project. It is also frequently used as a teaching space for young and old alike.
Below are photos and short descriptions of some of the tools available for use in the SDG Fab Lab. The facility is currently managed by Addictlab, in cooperation with University of Geneva. The Addictlab team can show you and your team or class how to use the tools properly and guide you through the development of your project.
The SDG Fab Lab can also be rented by the hour or by the day to organise events or visits, and is also regularly used as part of hands-on workshops in programmes for the University of Geneva and various schools and education programs.
If you want to know about how the SDG Fab Lab can help you realize your project or be integrated in your teaching activities, please drop us a line. If you want to reserve it for a specific event please use the form on this page.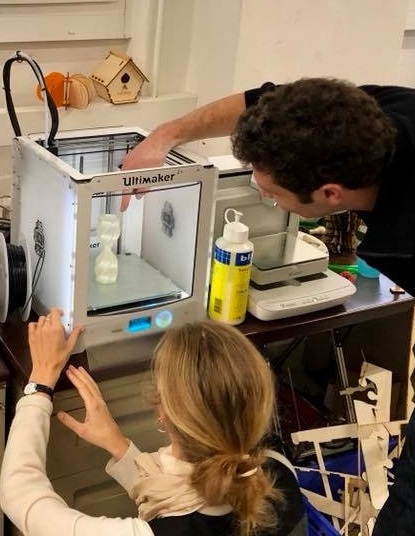 FabLab's machines and Application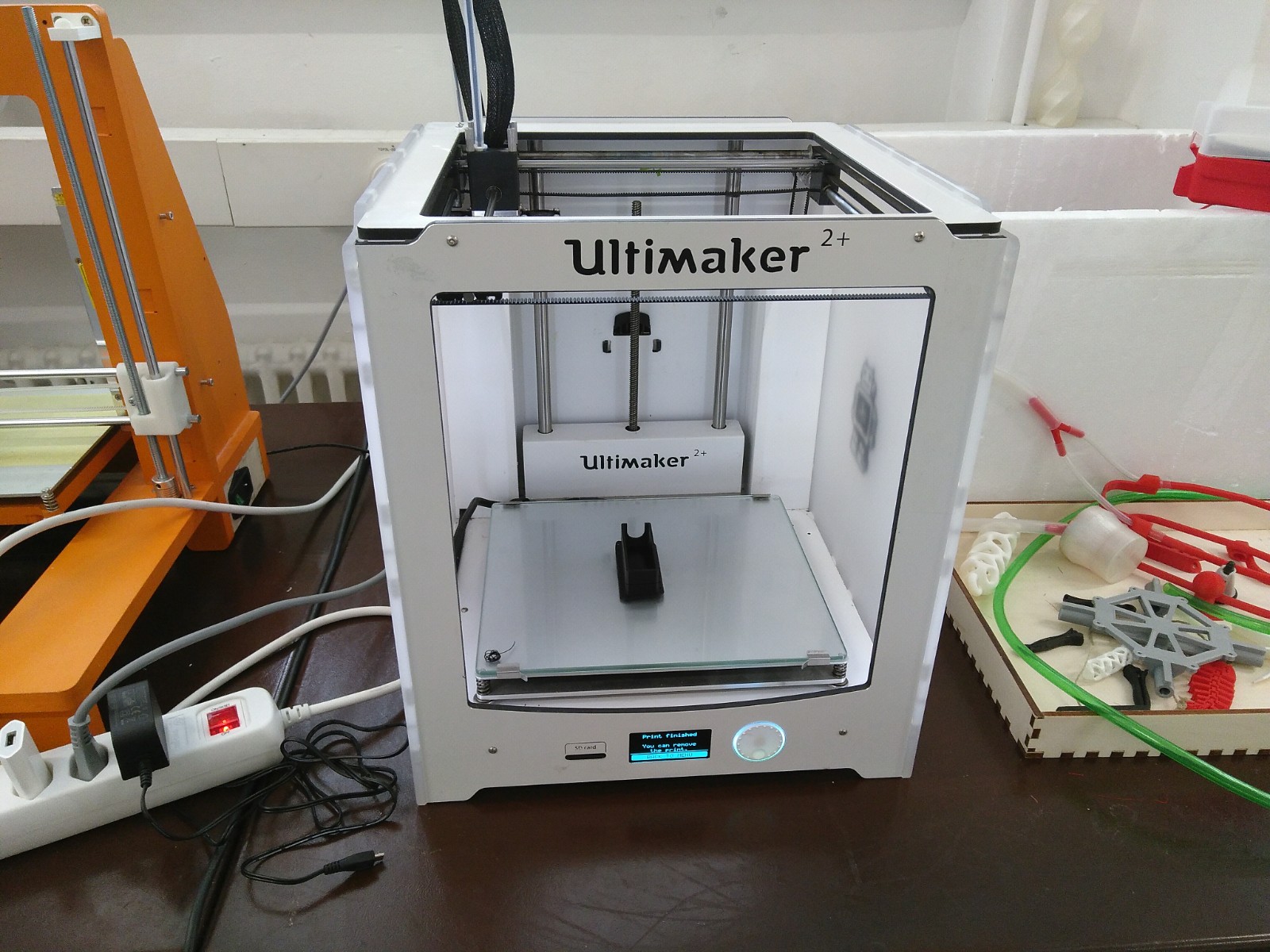 Ultimaker 2+
This 3D Printer offers affordable and reliable single extrusion printing – suitable for rapid prototyping and concept models. Choose between fast or detailed prints with its swappable nozzles, and get the consistent extrusion and choice of materials you need with a geared feeder and heated build plate.
TROTEC Speedy 360
Laser type: CO2 (5option Flexx)
Working Area: 813×508 mm
Laser Poxer: 80 Watts
With this machine you can engrave and cut paper, cardboard, plywood, wood, Acrylic and much more.
ROLAND Modela MDX-40 3D Milling Machine.
4-axis benchtop CNC mill for precision milling of a wide variety of materials
Bundled with user-friendly CAM software
Max. work area: 305mm x 305mm x 105mm
Optional rotary axis available
With this tools you can produce Prototype, Mold, PCB (electronic).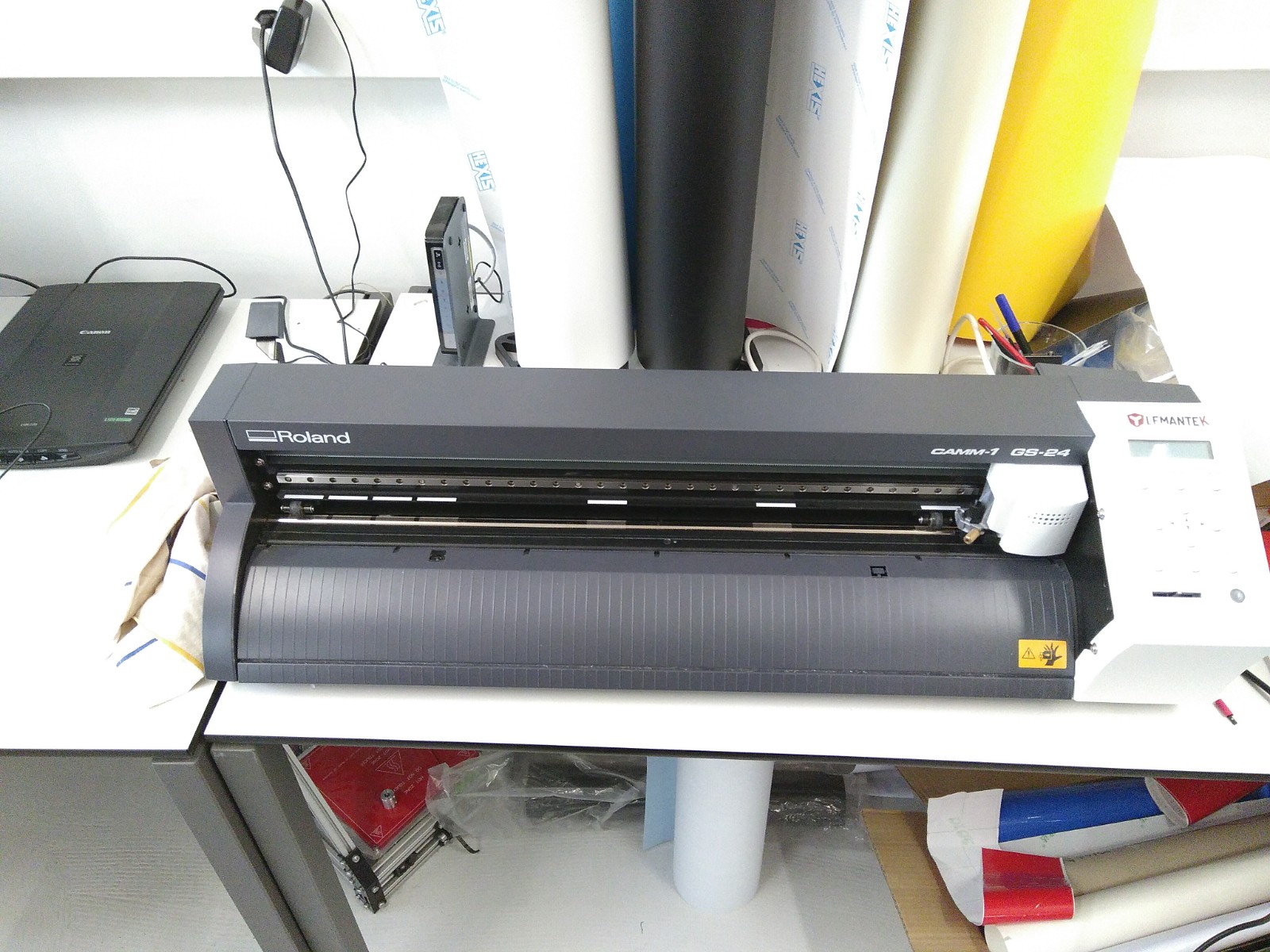 ROLAND CAMM-1 GS24  Vinyl Cutter
The Roland CAMM-1 GS-24 desktop cutter is precision and efficiency to the max. With a completely redesigned cutting carriage and blade holder, the GS-24 offers great stability, up to 10x overlap cutting and down force of up to 350 grams so that you can cut like never before — even on thick, dense substrates. The GS-24 is Roland's best desktop cutter ever.
With this machine you can create vinyl stickers for flat surfaces, as well as for t-shirts using the hot Press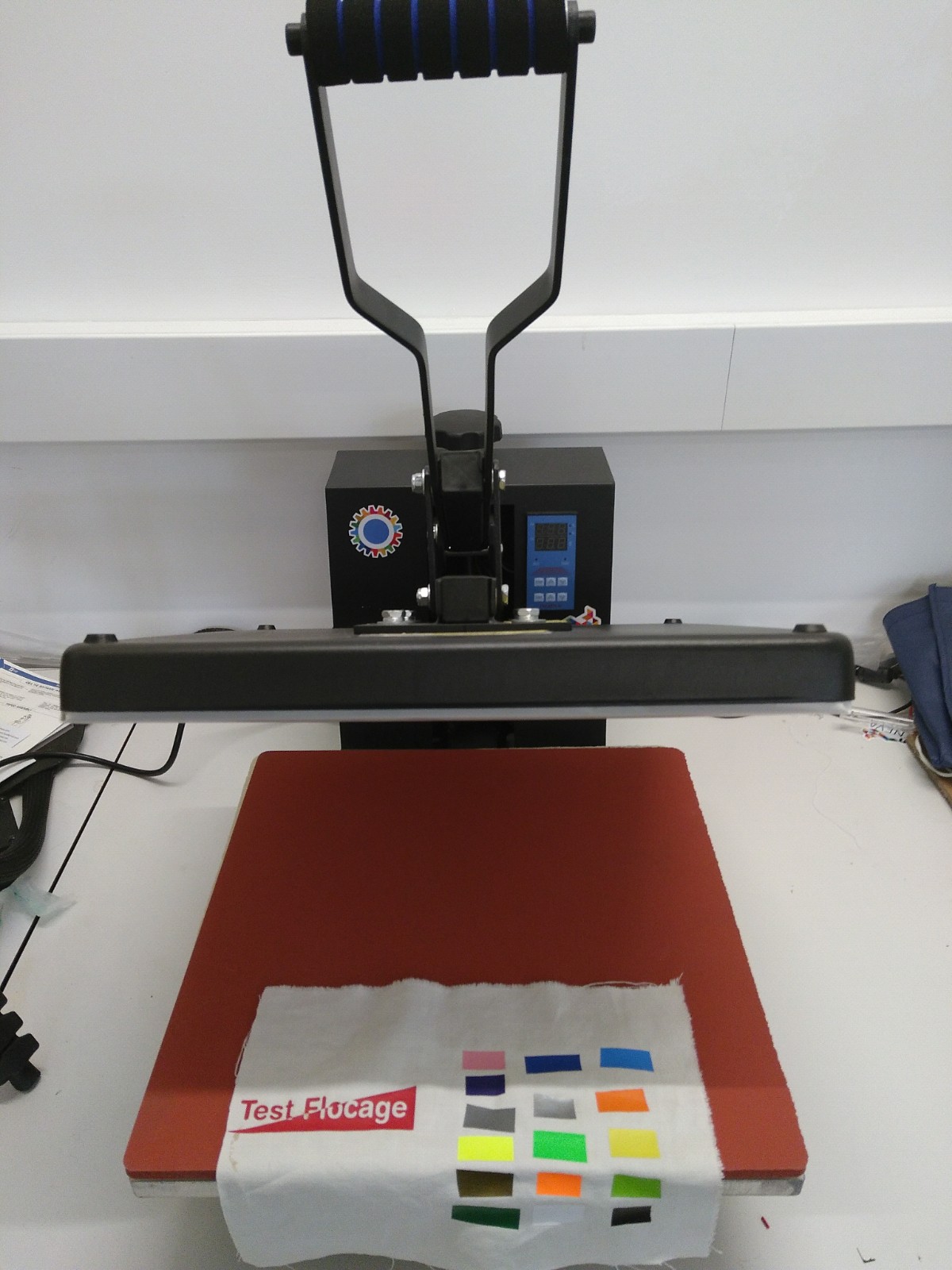 Hot Press
This press uses heat (180°C) to allow for fixing special textile vinyl on T-shirts or any cotton material.
FabLab Documentation Repository
 If you want to find more documentation about projects made in the FabLab don't hesitate to visit our wikifactory repository