Located in the heart of International Geneva
The SDG Solution Space is hosted by the University of Geneva at Campus Biotech Innovation Park, an entrepreneurship facility managed by EPFL Innovation. We are just a block away from the World Meteorological Organization (WMO) and the World Trade Organization (WTO), and a 10min walk from the Palais des Nations, the UN's main campus in Geneva. There are over 500 International Organizations, NGOs and Diplomatic Missions in our neighbourhood, International Geneva.
How to find us
We are at Campus Biotech Innovation Park,
15 Avenue de Sécheron, 1202 Geneva, Switzerland.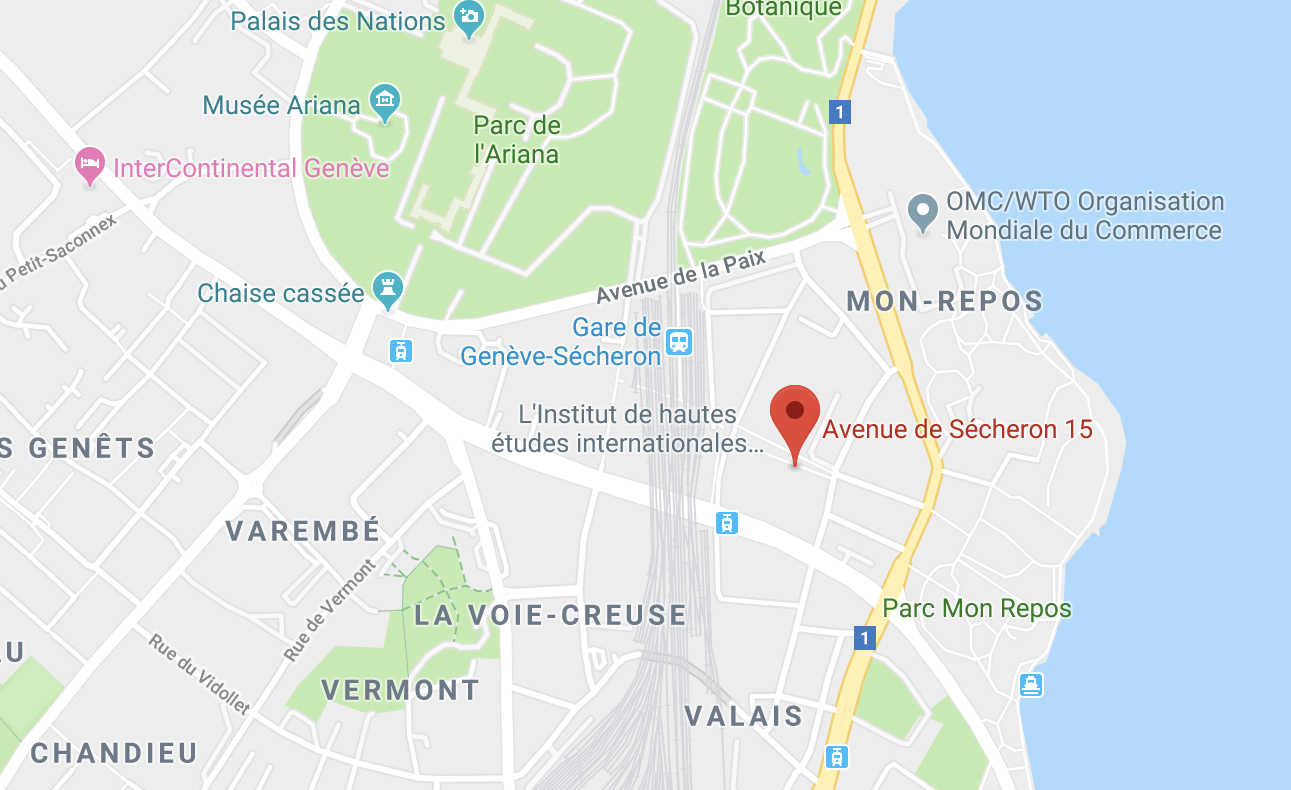 The SDG Solution Space is conveniently located just 10min from Geneva's Cornavin central train station and 15min from Geneva's Cointrin airport. The building is next to Campus Biotech, a joint campus of the University of Geneva and the École Polytechnique Fédérale de Lausanne (EPFL) dedicated to health sciences.
Public transport from the central train station: Take tram 15 to 'Maison de la Paix'. From the tram stop you'll see a white building in an open-air parking. Walk around the parking to the entrance of Campus Biotech Innovation Park. Use the intercom for reception to let you in then ring the SDG Solution Space from the electronic screen in the lobby.