Thomas Maillart
SDG Solution Space Manager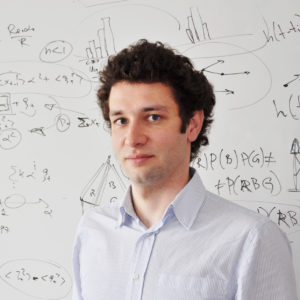 Thomas Maillart leads hands-on and challenge-based learning at the SDG Solution Space, a maker space at the heart of International Geneva, which conveys an open source spirit and a culture of innovation as a fun collective practice, to foster the SDGs. Thomas Maillart also leads the SDG Innovation X-change, a continuing education program for impact entrepreneurs, corporate sustainable innovation, and innovation labs at NGOs and international organizations.
Jean-Marie Durney
FabLab Manager
After 20 years in IT services as a network and Telecommunications engineer and support specialist within several UN organizations (International Telecom Union, World Health Organization), Jean-Marie discovered the maker movement and digital fabrication and decided to jump into it. He is confident that the maker movement, fablabs, hackerspace will contribute to change the way we produce, the way we consume, the way we learn…in many ways in fact. Under GTI, he supports students, academy, International organizations, NGO, citizens who want to tackle SDG; the opportunity to discover, learn and use digital fabrication in an environment where cooperation is being promoted.
Will Rynearson
Deputy Manager
Will is the Deputy Manager of the SDG Solution Space. He has a background in Mechanical Engineering in the United States, project management, and global development in the WASH sector. Having lived in China for the past three years, he speaks Chinese, so he can help bridge the gap between Chinese and Western interests. Will is happy to talk SDGs and help you organize your next SDG-related event.
Victoria de Castro Huber
Deputy Manager
Victoria is Deputy Manager of the SDG Solution Space. After one year in Tsinghua University (THU, Beijing), she continues her GTI SDG Dual Degree Master program at UNIGE. She can connect you with people in the Public Policy and Management field at THU and help you create your own event in Geneva, including accessing the Fabrication Laboratory. Victoria is an economist by training and has worked with public budgeting, finance and real estate.
Rasyidah Ibrahim
Deputy Manager
Rasyidah is a postgraduate student of the SDG Dual Degree Master program between Tsinghua University and University of Geneva. She is Deputy Manager of the SDG Solution Space. Her research background includes politics, philosophy and economics in the United Kingdom and was involved in setting up Tsinghua University's Student Association of the Belt and Road Initiative. She is happy to discuss SDGs, public policy and the BRI as well as glad to help set your next event.
Afroditi Anastasaki
Events Coordinator
Afroditi is a MSc candidate of the GTI Master in Innovation, Human Development and Sustainability. She provided support to GTI educational projects and events. As part of the SDG Solution Space team, she worked on the organisation and coordination of events, being the Space's liaison to international entities and in charge of managing the communication through its social media accounts. Previously, Afroditi has worked for UNHCR and CERN.
Natacha Reymond
Events Coordinator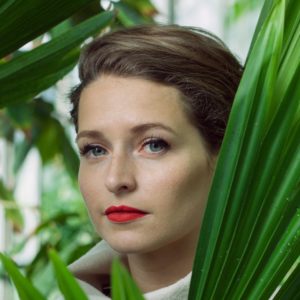 Natacha worked part-time for the Solution Space along with Afroditi and took care of the organization of certain events such as the Sustainability Leaders Night. She was also in charge of communication and the recruitment of new students for the Geneva-Tsinghua Initiative.