SDG Summer School 2020:
Open Seventeen Summer Challenge [Online Event]
Innovating for a Sustainable Post-Pandemic World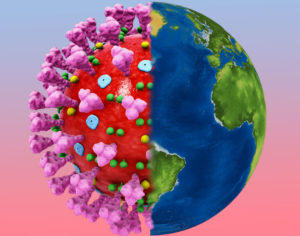 Dates:  6 July – 31 July 2020
Location: exceptionally, the SDG Summer School will be online. 
Theme: Innovating for a sustainable post-pandemic world.
UN Partners: AI for Good Global Summit, International Telecommunication Union.
Format: students work in multidisciplinary teams guided by mentors from several Universities and International Organisations.
Applicants:  the Open Seventeen Summer Challenge is for high-school, undergraduate (Bachelor) and Master students from all fields of study.
Applications: the application deadline is 10 June on the Goodwall platform. See the Open Seventeen Summer Challenge website for details.
Registration fee: exceptionally free of charge due to online format.
Prizes: top teams will get cash or in-kind prizes on a weekly basis and top projects will be invited to participate in international innovation events.  
Check the Open Seventeen webpage for more information.